4h-Online-Workshop with Tomás Zorzo Oviedo, Spain: Dec. 12th, 4h-Online-Workshop • Live: Postponed to Feb. 05-07th, 21
Saturday 12th, 09.30-12.00 + 15.00-17.00 | Yoga & Feelings.
Pranayama · Asanas · Philosophy.
Join us. https://yoga-1a.de/workshops/
Tomás and I have decided to do a 4h-online-workshop on December 12th , topic "Yoga and feelings", and hope that a weekend together in February 5th-7th, 2021 will be possible.
> enjoy last workshop's fotos. Again, we had a very precious and special time together, thanks to everybody who attended, gracias a Tomas.
Now it is 17 years that Tomás is coming to Cologne regularily, he is my teacher and my friend, I am grateful for all the knowledge he is sharing,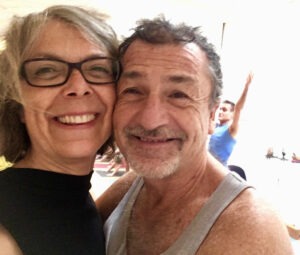 Live in Covid-times …. Like every year the workshop's topic is exciting and it will be a deep experience. Philosophy, Ethics and Practice. Experience the broadness of Ashtanga Yoga.
December 12ths, ommmmline
February 5-7th > live, if possible.